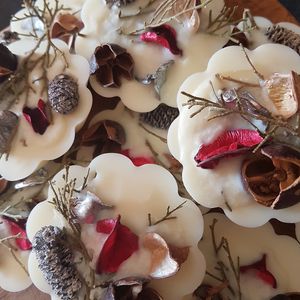 Home for Christmas - Soy wax tablet #2
SKU:
Home_for_Christmas_-_Soy_wax_tablet__3
Hang this soy wax tablet in a small area like a bathroom to deodorize the room. Soy wax is environmentally friendly unlike paraffin. Aromas of winter spice, vanilla and sweet fruits. When the aroma faints, just melt it piece by piece in a wax burner to release the aroma once more.